O Clube das Winx está de volta! Agora eles terão de chegar ao nível Believix, uma nova transformação que concede a capacidade de fazer alguém acreditar em magia. Além disso, também o Believix dá 3 asas adicionais para tornar a forma mais poderosa: Speedix (aumento de velocidade), Zoomix (teletransporte) e Tracix (viagem ao longo do tempo). Elas também se reunirão com os Feiticeiros do Círculo Negro, um grupo de vilões que estão a procura da última fada da Terra, a fim de obter a plena potência. O Clube das Winx terá que encontra-lá e protegê-la dos Feiticeiros, mas elas têm de passar despercebida. A fim de viver na Terra, elas vão abrir um pet shop chamado Amor & Pet e atendem Roxy, uma garota que trabalha no Bar Frutti Music . Em breve elas vão descobrir que Roxy é a última fada na Terra! No processo, Roxy é capaz de descobrir seus poderes, e acreditar em si mesma e no Clube das Winx, se transformando em uma fada e vai ajudar o Clube das Winx a afastar os Feiticeiros e resgatar as fadas presas. No entanto, elas agora têm que enfrentar as fadas da Terra e sua Rainha: Morgana, que está em busca de vingança sobre os seres humanos, por não ter acreditado neles: isso fez com que elas fiquem mais fracas e que elas fossem presas pelos Feiticeiros. O Clube das Winx é forçado a uma aliança com os Feiticeiros e agora correm para salvar a humanidade. Será que o Clube das Winx prevalecem?
Como a 4ª temporada foi ao ar na Nickelodeon, foi nomeado então Winx Club: O Poder do Believix.
Lista de Episódios
Edit
A Nick está fazendo um episódio de uma hora para a estréia da temporada, combinando os dois primeiros episódios da temporada. É possível que ele terá um tema diferente.
A temporada é mais focada na Roxy do que a Bloom.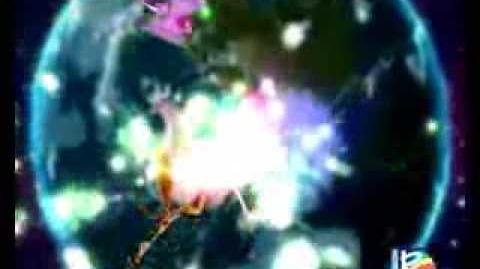 Ad blocker interference detected!
Wikia is a free-to-use site that makes money from advertising. We have a modified experience for viewers using ad blockers

Wikia is not accessible if you've made further modifications. Remove the custom ad blocker rule(s) and the page will load as expected.